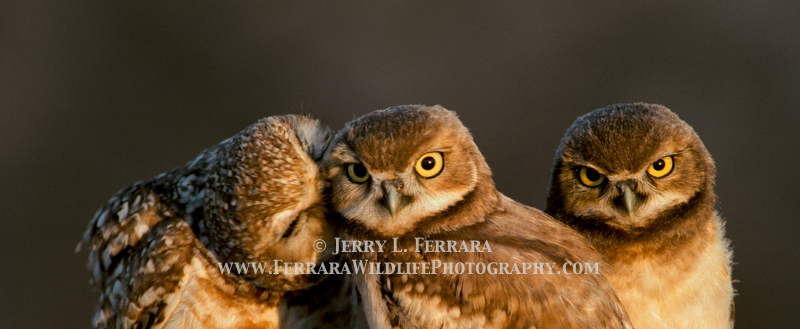 Please visit often. The Ferrara Wildlife Photography Gallery, and the shows within it, will change periodically. New wildlife and nature photography images rotate through at different places on the website, too, so please check the various website tabs above. Here at Ferrara Wildlife Photography my goal is to provide high-quality wildlife and nature fine art prints personally created by me for your home, office or collection.
Why purchase from us?
What distinguishes your purchase of a wildlife/nature photographic print by Ferrara Wildlife Photography from many other products is that each fine art print is totally hand-crafted by me. I not only make the capture in-camera, but also print all images myself using professional ink jet printers and 100% cotton rag fine art paper. No second-party printing companies are ever employed in the production of my fine art photographic prints. All of my work is individually signed and hand-titled, meaning your fine art print won't have a digital signature, but a real one. Dealing directly and personally with the artist is always a plus. I know I greatly value that relationship with you, the customer.
Feel free to call or send a message with comments and/or questions: go to Contact»
There may be times when I'm away in the field making new captures. I will respond to queries, comments and orders as soon as I return.
     I would appreciate you taking a few minutes to read the Copyright/Terms & Conditions.  It is a requirement for entering this site. All photographs and text on this site are the property of Jerry L. Ferrara.   They are protected by the U.S. and International Copyright laws and are not to be downloaded or reproduced in any way without the expressed written permission of FERRARA WILDLIFE PHOTOGRAPHY.
Thanks again for your interest.
VISITING SANDPOINT, IDAHO? Wildlife and nature photographic fine art prints from Ferrara Wildlife Photography may be viewed at our brick-and-mortar gallery, Cedar Glen Gallery at 300 N. First Avenue, Suite 1, a part of the community of Sandpoint, Idaho art galleries. Please check Notes and News for current days and hours of operation. Professional Member ASMP [American Society of Media Photographers]